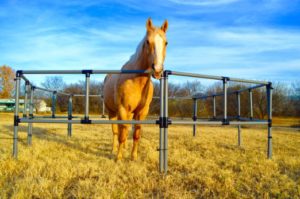 We no longer live during a time when livestock can roam free in the country, branded and claimed by their owners. Therefore, everyone needs to have a fence up if they want to be able to keep up with their horses. However, when it comes to horses, you need to make sure you have the right type of fence. Otherwise, you could end up with their wilder side tempting them to roam free again, which could cost you major amounts of money, because a good horse doesn't come cheap. This is also one of the main reasons you should attempt to find the best type of fence for horses.
Types of Fences for Horse Farms
There are several different types of fences that you can choose for your farm. One of the most popular types is the wooden fence. It is a great option if you want something that is very visible and beautiful. Different colors and sizes of wood planks can be used to give it a more decorative look. However, a teething horse can wreak havoc on it and wood does eventually rot. This means you have not only the massive expense that comes with installing a wooden fence, but a lot of upkeep on it to keep it looking nice.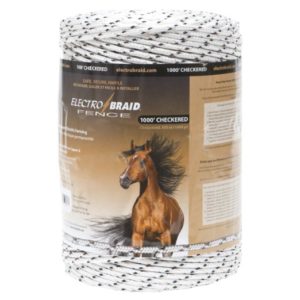 There are also wire fencing options. They are very expensive to install, but once up, they can last for a very long time. The thing is, you most likely do not want to use barbed wire on any part of your fence because a horse is prone to jumping. You wouldn't want your prized stallion to end up injured by the fence. Perhaps instead of barbed wire, you should consider adding an electric fence along the top of your wire fence. It would keep your horse inside and most all other people and animals out.
PVC fences are beautiful and costly all at the same time. They are also very likely to break under pressure so they may not be a great choice if you have a few horses that like to lean up against your fence. This means that pipe fences should possibly be used instead of PVC. The downside though is that pipes do not give and can be dangerous if your horse gets spooked and runs into the fence.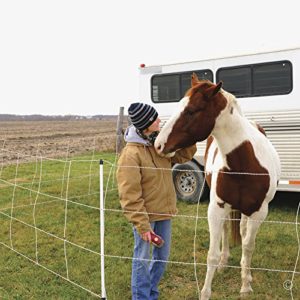 Choosing the Perfect Gate
Your gate options will depend on the type of fence that you install. However, one thing you should definitely try to have is a sliding gate. This way, the fence gate will open when you pull up to it in your truck and when you drive through it, it will close behind you. This ensures that you do not have to get in and out of your truck when going to check up on your horses or when you are wanting to check to ensure that the fences are still solid.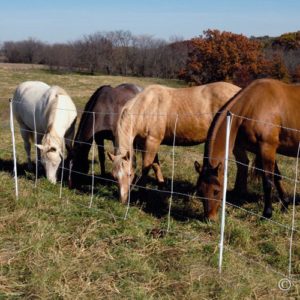 A sliding gate is relatively inexpensive and you can use the gate for many years, even if you do have to make minor repairs to the sliding gate hardware. Although it is rare that gates stop rolling properly, it is always nice to know that repairs are very easy to deal with and most parts can be purchased for just a few dollars. Either way, as long as it is working properly, you get to save time by simply driving through and you never have to worry about whether you closed that gate or not.

Posted in Uncategorized by HorseTrainingDiamonds with

comments disabled

.